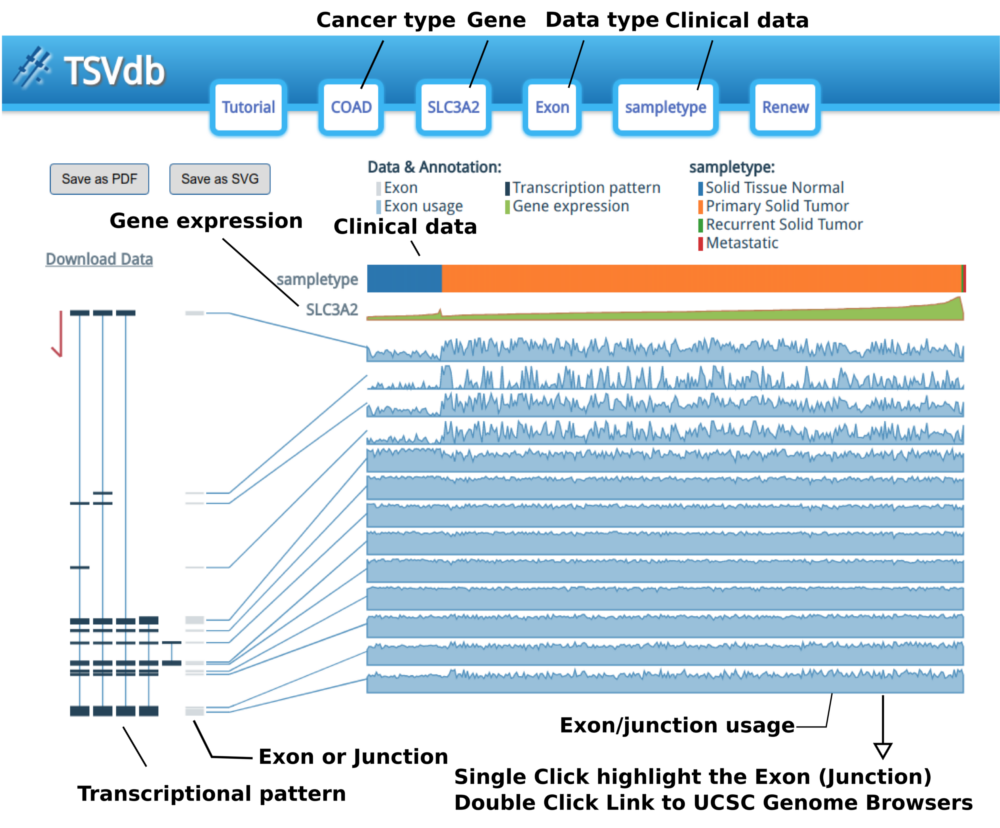 The options are in the header display; they can be edited by clicking the corresponding buttons in the header.
The samples are sorted by clinical type and then sorted by gene expression. When the mouse hovers over the clinical attribute row, the group name and a red line will appear.
The "Exon or Junction" gray boxes are the exons/junctions that TCGA uses to count the mapping reads in the TCGA Level 3 mRNA Seq datasets.
Each exon/junction usage value is shown as a shadowed line graph with the usage in the row and the samples in the columns. The exon/junction pattern will be transiently or permanently highlighted when the mouse hovers or clicks an exon/junction-shadowed line graph. Moreover, when you double click on an exon/junction-shadowed line, the UCSC Genome Browser will open in a new tab/window with the selected exon/junction area highlighted and let you examine the annotation in the UCSC Genome Browser.